Workers' Compensation Consulting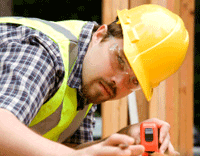 Since medical claim costs continue to escalate outpacing inflation, companies should take a closer look at what are the cost drivers in their Workers' Compensation programs. Utilization remains the most significant driver of medical costs. The most popular drug group prescribed for claimants in 2005 were anti-inflammatory and pain relief drugs, these account for about one-half of the total amount paid for drugs.
Medical cost drivers according to NCCI is claim severity which continues to trend upward. Some of the factors cited as being responsible for the ongoing escalation of medical severity in workers compensation claims include price increases, the growth in the number of treatments, and the shift in the mix of the type of claims and treatment service provided.
How is your program doing? At KRT Insurance Services we can help you answer that question!
We Provide The Following Services:
Managed Care – Program Development
Cost Containment Audits
Management Oversight
Contract Negotiations
Return To Work Programs
Proposal Development
For assistance in preventing disability discrimination in employment, such as compliance with and integration of ADA/FEHA, FMLA/CFRA, workers' compensation, and how to engage in the Interactive Process, contact…
Robbins Risk Consulting and Training, LLC or go to RobbinsRisk.com
Let Us Help You Evaluate Your Workers' Compensation Program.
Contact Us or Call 888-548-8951.